Are you on the lookout for the kind of motor vehicle that can provide you with a unique driving experience? Luxurious amenities and off-road ruggedness aren't opposing concepts. We prove that every day here at Land Rover Huntsville in Alabama, where you can look forward to finding an impressive selection of Land Rover luxury SUVs.
Our lot offers our customers inventories of new, pre-owned, and certified pre-owned vehicles to take under consideration. In addition to that, we have made it possible for you to take advantage of many other useful dealership services. We want you to know that the sole mission of our team is to serve drivers in Alabama near Florence, Cullman, and Huntsville as they shop our Land Rover dealer for their ideal automobile!
We are fully equipped with the resources and personnel to make that happen. Continue reading to learn all about the sort of encounters that are waiting for you here!
We Have Land Rover & Range Rover SUVs for Sale in Huntsville, AL

Do you need a vehicle that is fully capable of handling those Alabama roads and trails in equal measure? You can be confident that the adventurous luxury vehicles that you'll find on our lot and in our showroom have what it takes to fit the bill. When you shop our showroom, you will find popular models like the Land Rover Discovery and Range Rover Velar. You can count on each of these to deliver impressive performance capabilities as well as supply you and your passengers with an abundance of accommodating amenities inside the cabin.
Aside from new models, we are also fully stocked with a quality pre-owned inventory that includes sedans, trucks, and SUVs from a range of well-known brands. If you want top-quality used SUVs, don't miss our selection of Land Rover certified pre-owned vehicles. These SUVs come thoroughly inspected, with plenty of added perks that you're definitely going to want to check out in person!
While you're busy exploring the various possibilities, you're going to be accompanied by one of our friendly sales associates. This knowledgeable individual will take the time to assist you in any way. For instance, they'll be happy to either personally show you around or simply point you in the right direction if you would like.
They will also be at your disposal to provide you with informative demonstrations for any features that you would like to see in action. On top of that, all you have to do is say the word for them to join you on the road when you're ready to take one of your top prospects for a spin. 
We have a lot of online resources for you to utilize as you shop. For instance, you're welcome to do all of the necessary research with the help of our handy library of Land Rover reviews and snag great deals by taking advantage of our current vehicle specials.
Meet Our Expert Land Rover Finance Specialists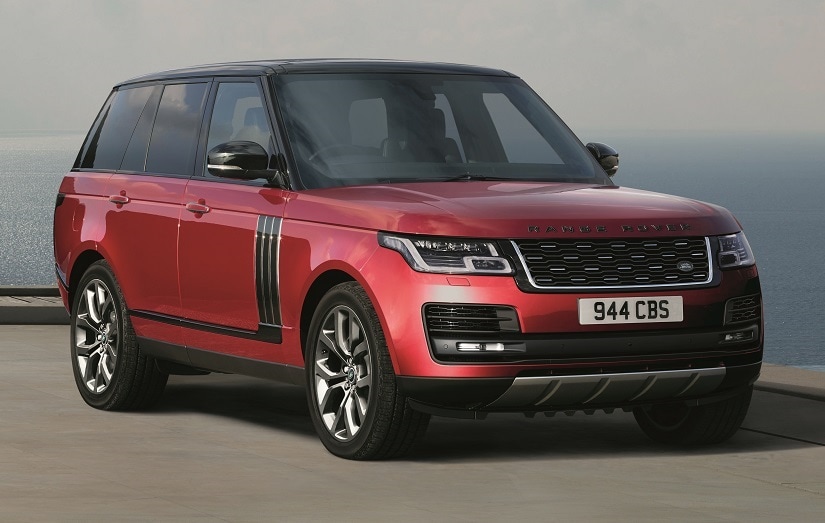 You can bet that we are about much more than just car sales here at our Land Rover dealer in Alabama. If you need a car loan or Land Rover lease plan before you're ready to get behind the wheel, all you have to do is visit our finance center. The team of professionals that you will find there will be able to help you research each of your options on your way to finding a viable payment plan that matches the requirements of your budget. In addition to all of that, you can count on them to answer any questions that you might have as well as carefully guide you through every step of this exciting process.
This kind of support begins long before you walk through the doors here at our dealership. While you're getting ready for your time with us, be sure to take advantage of the helpful aides that we have placed at your disposal online. For starters, there is the Trade-In Appraisal tool. This is there for you to use if you're planning on using the vehicle that you're driving now as a trade-in. It will provide you with an accurate sense of what you might be able to get back in return to use toward the down payment for your next car.
Next up is the Payment Calculator. It is just as valuable. This resource can be used to narrow down your options according to what you would prefer your monthly payments to be. Finally, there is the Finance Application. Be sure to fill this secure form out ahead of time in the event that you're interested in getting a loan. Having this part completed prior to your visit will put you on the road to being approved ahead of time.
Our State-of-the-Art Service Center Is at Your Disposal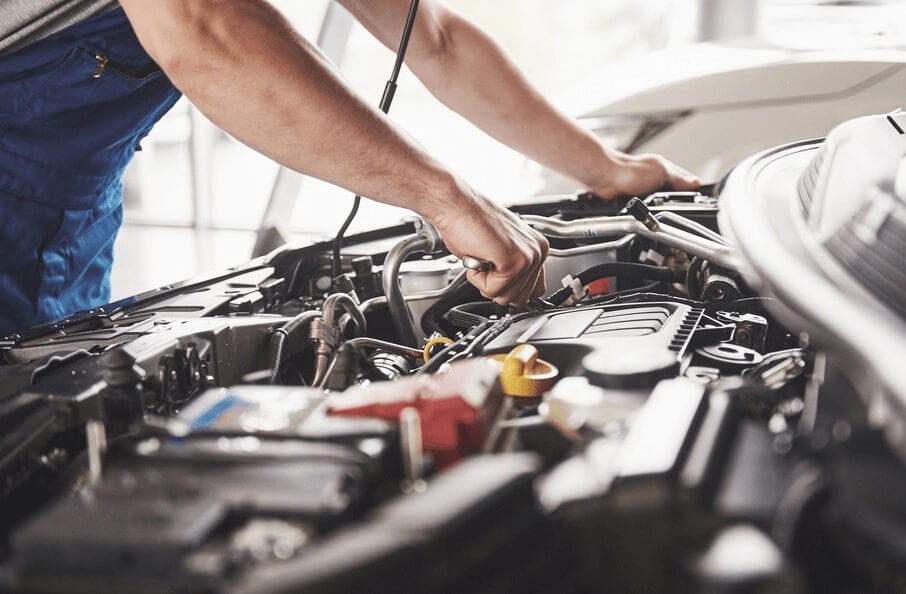 When it's time for a service center, you probably expect the work to be completed according to your high standards. It's likely that you also want whatever procedure that needs to be performed to be done in a timely manner. That's where our service center comes in.
We want to make servicing your luxury vehicle easier than ever. Whether you need a routine oil change or a considerably more complicated engine repair, our service center is here to help you out.
See below for a quick sample of the sort of tasks you can expect to have completed here:
Oil changes
Brake work
Diagnostic checks
In the event that you're wondering how often your vehicle's oil changes should take place, it's important to keep in mind that this depends on which type of oil you're using inside your car's engine. An older car that runs on conventional oil needs to be changed about every 3,000 to 5,000 miles or so. The synthetic oil that you'll find inside the engines of most newer models can travel quite a bit farther before this important procedure needs to take place. The recommended interval for this type of oil is anywhere between 6,000 and 7,500 miles.
Tires can last between five and 10 years. Factors that help to determine exactly where yours will land within that spectrum include road conditions, the climate, your driving behavior, and the quality of the tires themselves. There are things that you can do to promote longevity for your tires. For instance, you will want to make sure you're not speeding, accelerating too quickly from a stopped position, and any sudden stops.
It's always a good idea to give your tires a onceover every now and again. Things you will want to watch out for include uneven wear and tear. You want your tires to exhibit wear evenly across their surfaces. If it appears that the tires are wearing down unevenly, it may simply mean that you're due for a tire rotation. Extreme signs of aging such as swelling, cracking, or separating need to be addressed immediately. The presence of any of the above mean that your tires will need to be replaced as soon as possible.
Our auto mechanics are fully certified and trained to handle all sorts of Land Rover repairs. In addition to that, they have access to the latest technologies and put advanced equipment and methods to work on your vehicle in order to produce the kind of results that you expect. Have you been noticing strange noises coming from the engine? Is there a mysterious burning smell? Is there a distinct pull to one side? We've got you covered!
The Parts Center
Have you been on the hunt for genuine Land Rover parts for your next DIY repair project? Whether you're planning on doing some of the work on your own or you would like to rely on our crew to get it done for you, we'll be happy to order the necessary parts for you. All you have to do to make that happen is place your order through our parts center. The member of our team who will be working with you will gladly connect you with the quality parts that you're going to need.
We only offer genuine OEM parts, or original equipment manufacturer parts. This is always the way to go considering the fact that these are the components that were originally designed to operate inside your vehicle. 
You're Invited to Come Shop Land Rover Huntsville in Alabama
Why do Florence, Huntsville, and Cullman, AL, drivers choose us again and again? Our dedication to customer service and satisfaction really set us apart here at Land Rover Huntsville.
When you're ready to see the various Land Rover SUVs that we have on display, the finance opportunities that are here for you to consider, the top-notch service center, or our parts department, contact us at our Land Rover dealer in Alabama. The first thing we'll do is help you get set up with a test drive for a day and time that works the best with your particular schedule.
We look forward to working with you!