At Land Rover Huntsville, it's our goal to provide our clients with the absolute best customer service possible. Therefore, we provide numerous resources to assist you every step of the way throughout your car-buying journey, such as our detailed Land Rover Discovery Sport reviews.
Our reviews are designed to help illustrate how this SUV can fit in your Huntsville, Florence, and Cullman lifestyle as well as create some exhilarating weekend getaways. So, if you're considering getting behind the wheel of the Land Rover Discovery Sport, browse through this page and select any articles that appeal to you.
Still have any questions after reading? Reach out to a knowledgeable member of our sales team.
Learn More: 2019 Land Rover Discovery Sport Review
Discovery Sport Towing Capacity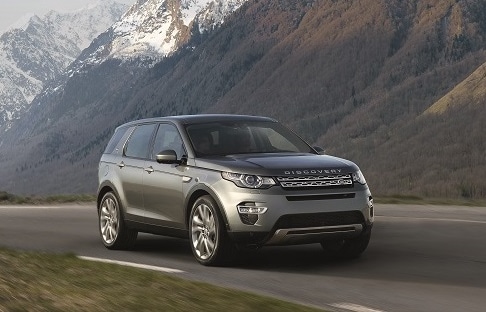 Want to take your lightweight travel trailer out for a thrilling weekend getaway? A 2.0-liter turbocharged 4-cylinder engine in the Land Rover Discovery Sport produces 246 horsepower and 269 lb-ft of torque, allowing you to haul up to 4,409 pounds with ease. Towing is then simplified with available Advanced Tow Assist. It allows you to control your steering through your 10-inch Touch Pro™ display to easily back your trailer into your campsite.
Discovery Sport Capability
Take your adventure to the next level with Wade Sensing in the Land Rover Discovery Sport. When traversing through flooded areas, it provides a real-time display of the water level and warns if you're approaching your maximum wading depth of 23.6 inches. Combined with a ground clearance of 8.3 inches, you'll tackle a wide range of off-road situations in this commanding SUV.

Discovery Sport Cargo
Every road trip has its own special needs, so to accommodate all the gear you'll need, the Land Rover Discovery Sport offers a versatile interior. It can configure to seat up to seven passengers or stow up to 58.3 cubic feet of cargo as well as everything in between.
Amenities, like a rear console box, further enable you to compartmentalize your gear. So, whether you need a place for smaller items or want to separate your groceries from your camping equipment during travel, this SUV has you covered.
Discovery Sport Technology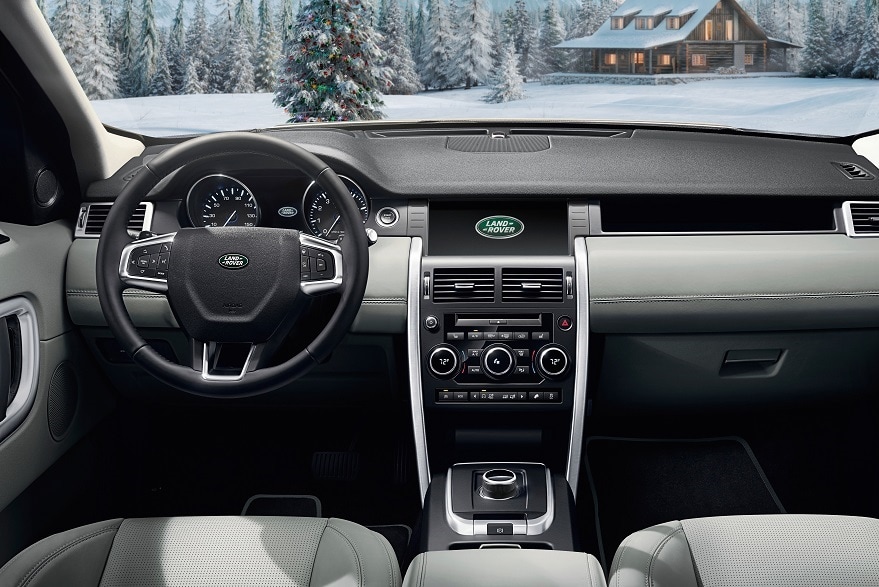 Enjoy your next excursion with peace of mind from a 360° Surround Camera that detects any nearby obstacles. This helpful technology combines ClearSight Ground View and Intersection and Curb View. In tandem, they provide a comprehensive panoramic view of your vehicle through an expansive 10-inch Touch Pro™ display. Not only does this camera lend a hand when backing out of tight spots, but it allows you to hitch your pop-up camping trailer or small recreational boat with extra confidence.
Our Land Rover Discovery Sports Reviews
Now that you've seen how this SUV can tackle your big adventure, the next step is to visit the showroom of Land Rover Huntsville. One of our sales associates will gladly show you the features to match you with the ideal trim level for your individual lifestyle.
Our neighbors in Huntsville, Florence, and Cullman can contact us today to schedule a test drive of the Land Rover Discovery Sport.