Complex and robust, your vehicle is an intuitive piece of machinery that requires each functionality to perform its duties in unison. Because you rely on your car to get where you need to go, it's important you keep an eye on your transmission-it's the lifeblood of your make and model.
If you're noticing signs that are affecting your daily drives, you may want to consider transmission repair near Hunstsville, AL. Our service center at Land Rover Huntsville strives to make sure your transmission always works as it should!
---
Keep an Eye on These Warning Signs
In its simplest definition, your car's transmission is what changes the gears of your engine. In turn, the engine's power is transferred to each of your wheels to propel the car into motion. Because your car's transmission plays such a vital role in your everyday travel, it's important to keep an eye out for warning signs that could pinpoint a potential problem.
The difference between a healthy transmission and a faltering transmission is noticeable when you know what to look for. At our service center near Huntsville, we're here to keep an eye out for several warning signs, like:
Your gears aren't switching: If you're noticing that your car is struggling or refusing to change gears, it's likely you may have an issue with the transmission. The cause could either be low transmission fluid or the incorrect type of fluid transmission.
The gears are slipping mid-drive: In the event you feel your gears impulsively slipping in and out of place while you're on the road, you should seek immediate advice from one of our service professionals so we can let you know which steps to take.
You hear a humming sound: Anytime you hear a humming, clunking, or buzzing noise stemming from your engine-contact our service center team for advice. We'll take a look at the vehicle and diagnose the issue.
A noticeable burning smell: If at any point you smell a burning smell emitting from your car, you need to pay a visit to our service center as soon as you can. This is likely the result of overheating or that the transmission fluid is old and burning.
---
How We Treat Your Car With Care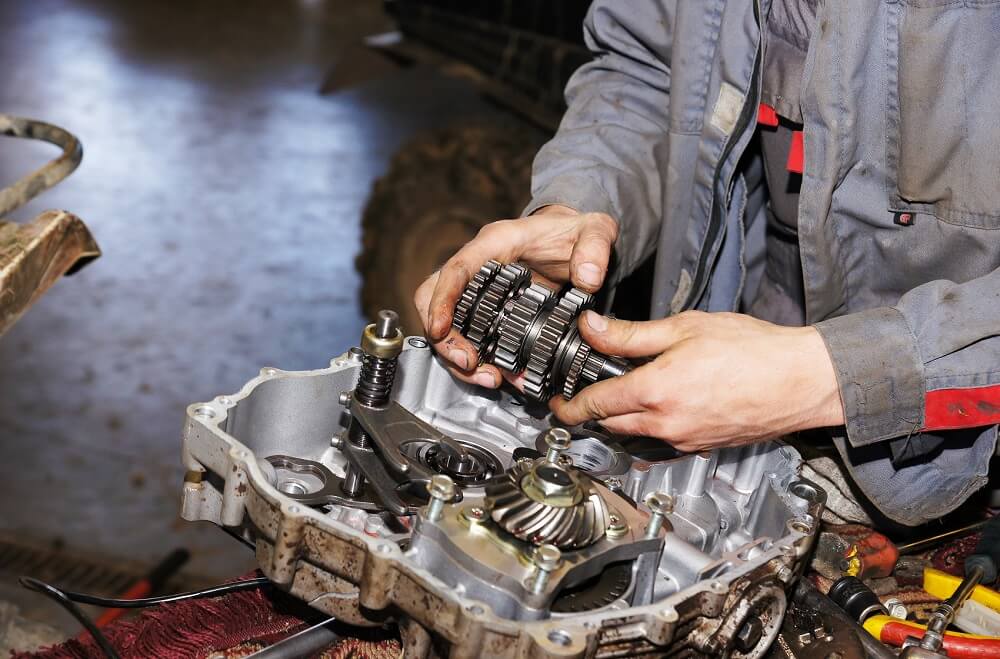 When you visit our Land Rover service center, you'll be greeted by our friendly team of technicians who are trained and certified. You can rest easy knowing our service center will treat your car with care as we work around the clock to make sure you leave with a smile on your face.
Once you've dropped your car off with us, we'll first diagnose the problem by examining every nook and cranny that could be causing an issue. After the problem has been located, our team will reach out to let you know what's going on, what steps need to be taken next. We want to make sure you're kept in the know every step of the way so we can get you back with the car you adore so much.
---
Scheduling an Appointment With Our Service Center
If you need to schedule service for a potential transmission issue, you can get started by filling out our online service scheduler. We understand that looking for transmission repair near Huntsville, Alabama, is vital when you need it most-and that's why the team at Land Rover Huntsville is here to help you out. Contact us today so we can get your vehicle back to its working condition!